Call our financial advisor today on 01273 495446
Secure the future for you and your family by calling Be Financially Secure for independent financial protection advice.
INDEPENDENT
FINANCIAL ADVISOR
Be Financially Secure. An Independent Financial Advisor based in Henfield in West Sussex for over 30 years. We are not restricted by the Life and Comprehensive Critical Illness companies we can approach.
At Be Financially Secure, we have a simple price promise to all our valued clients. We offer only the most appropriate life protection that's right for you while getting you the best price available.
There are many different Trust arrangements available all with different options. Our financial advisor and his team of experienced staff can assist with their completion in accordance with your instructions. As a result, you can be sure that the correct provisions are in place without the hassle.
A Trust can avoid the sum assured from becoming part of your estate. This would mean that the monies were not liable for inheritance tax while  also not being held in probate. Be Financially Secure therefore recommends that trusts are considered whenever appropriate.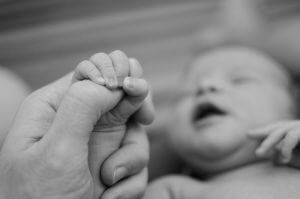 We can offer a wide range of services to assist you in protecting the financial future of your family.  In particular, we specialise in life and income protection. Our financial advisor and the team research what the many providers have to offer to ensure that you receive the most comprehensive and best priced cover available on the market. We also ensure that the application process is as smooth as possible for you. Thus, ensuring you have more time for what is most important to you.
Did you know that over 33% of people in the UK do not believe they need Life Insurance*. With this is mind see how these cases show just how important it can be and what effect it can have on you and your loved ones.
If you do not have life protection in place you may be leaving your loved ones at risk. Please do not hesitate to contact us for free impartial advice. Furthermore, if you already have cover in place, we may be able to save you money and ensure you have the correct level of protection in place.
The next step is to click on the link above and request a callback, our financial advisor will call you within 2 working days to discuss your requirements.