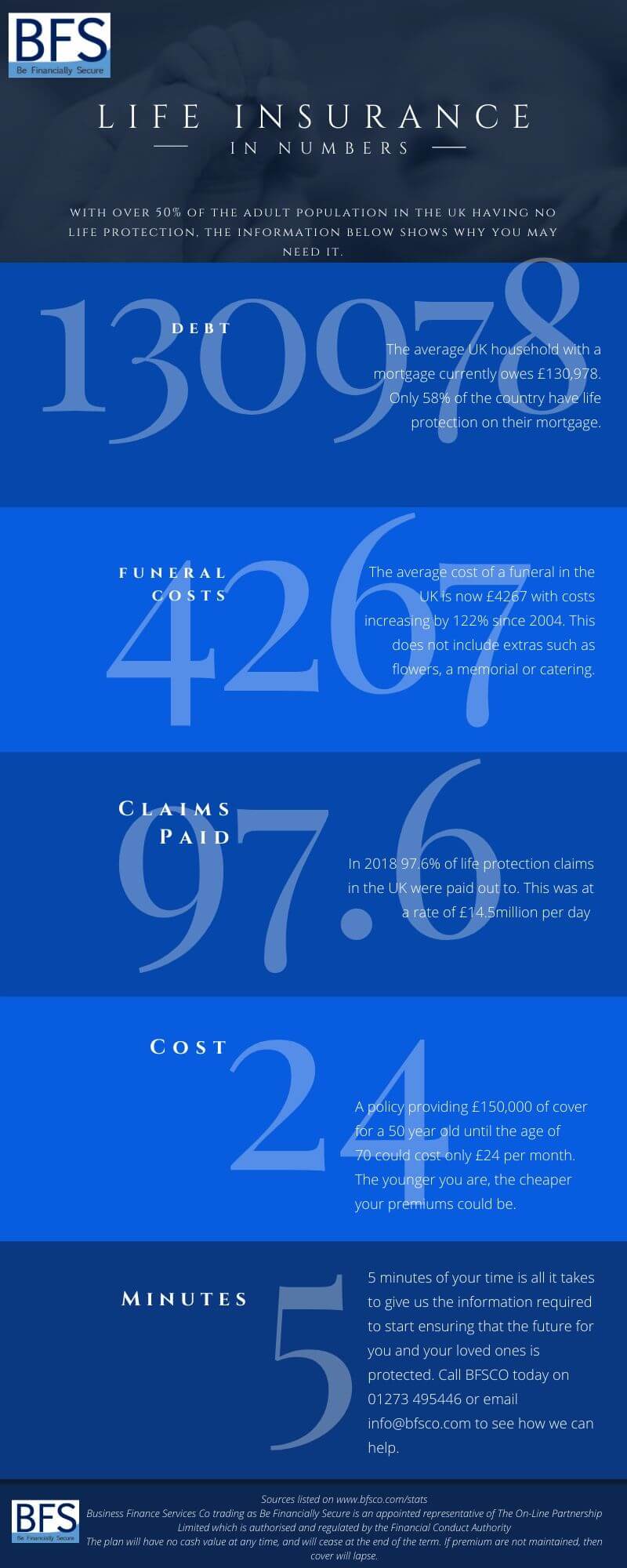 Life Insurance in Numbers.
Over 50% of the population in the UK having no life protection. Be financially secure and protect you and your loved ones. We break some of the facts with life insurance in numbers.
Be Financially Secure by calling us now!
If you want to safeguard against illness or injury or for more information on how we can help you be financially secure, call BFS Co on 01273 495446 or email info@bfsco.com.
Images are free to use courtesy of www.pixabay.com
Business Finance Services Co trading as Be Financially Secure is an appointed representative of The On-Line Partnership Limited which is authorised and regulated by the Financial Conduct Authority.
The plan will have no cash value at any time and will cease at the end of the term. If you do not maintain premiums, then cover will lapse.
BFS Co, keeping you and your loved ones financially secure.