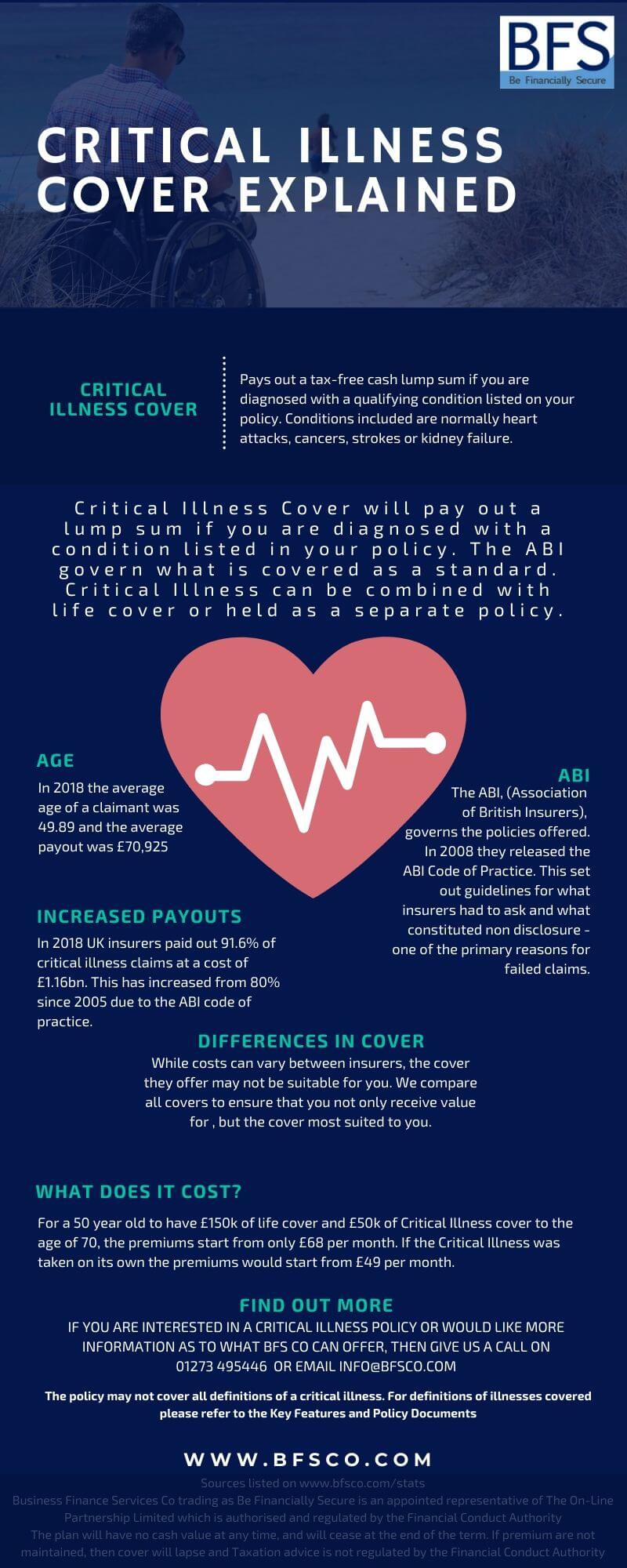 Critical Illness Cover
Critical Illness Cover pays out a tax-free cash lump sum should you receive a diagnosis of a qualifying condition listed on your policy. Conditions can include heart attacks, cancers, strokes or kidney failure. We compare conditions covered as well as costs available from all providers. Because of his we can get the cover most suitable for you. Be Financially Secure today.
Be Financially Secure by calling us now!
If you want to safeguard critical illness or for more information on how we can help you be financially secure, call BFS Co on 01273 495446 or email info@bfsco.com.
Images are free to use courtesy of www.pixabay.com
Business Finance Services Co trading as Be Financially Secure is an appointed representative of The On-Line Partnership Limited which is authorised and regulated by the Financial Conduct Authority.
The plan will have no cash value at any time and will cease at the end of the term. If you do not maintain premiums, then cover will lapse.
Critical Illness -The policy may not cover all definitions of a critical illness. For definitions of illnesses covered please refer to the Key Features and Policy Documents
BFS Co, keeping you and your loved ones financially secure.