BFS Co has been offering financial advice since 1987.
We are based in the village of Henfield in the West Sussex countryside and our staff are committed to providing you with quality service and advice that you can rely on. Including:
Independent Financial Protection Advice

We are completely independent from the providers we source and are therefore able to provide a wider range of options.

Best Advice

We focus on your needs and  to get you the best products at the best price.

Critical Illness Cover

We compare all of the cover available from the major providers to get you the most comprehensive cover with attention to your specific requirements.

Permanent Life Insurance (Income Protection)

We strive to ensure that you are covered for almost every eventuality.

Trusts

There are many reasons to consider putting your life insurance into a trust, including protecting your beneficiaries from inheritance tax or helping to avoid probate.
We offer totally independent protection advice because we are not restricted to the Life and Comprehensive Critical Illness companies we can approach. As a result we are able to offer a much wider range of products and services at a cost to suit you. As well as cost we also take into account the products offered and how they would suit your needs.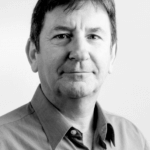 RICHARD BODDIE (ACIB)
Senior Partner
Independent Financial Adviser
Richard Boddie is a qualified Independent Protection Adviser with over 30 years experience. He is FPC qualified